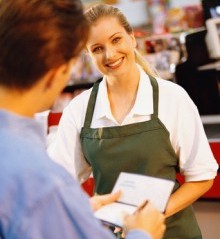 ECS converts all paper checks, consumer and business, into safe, efficient electronic transactions that are processed with the speed and ease of credit card transactions. Gone are manual check reconciliations, time-consuming trips to the bank, and the hassles of check collections. Our electronic check service provides our customers with quicker access to cash and lowers operating expenses which leads to increased sales. Regardless of what business you're in, our electronic check services will expand your customer's payment options and streamline your operations.
With our electronic check verification services you enjoy benefits including:
Fewer trips to the bank
Increased cash flow
Efficient office operations
Reduced bank fees
Find out how Grovebay Financial can streamline your check processing services.
Get in touch
with us today.